To all our dear friends and associates: we want to express our deep gratitude for your business and  growing relationships this past year.  We wish you Lasting Joy and Blessed Peace this Christmas and New Year!
Please note we are closed December 24th and 25th so that our employees may enjoy Christmas celebrations with their families.
We will ring in the New Year on January 1st 2016 with our loved ones as well.
However, we are eager to do business with you on Monday, January 4th 2016.
---
Christmas Tree History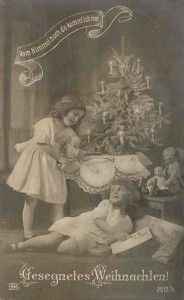 The great reformer Martin Luther is often credited with
reintroducing evergreen boughs to midwinter celebrations in Germany, although there are few historical records of Christmas trees as we know them before 1600. Christmas boughs and trees soon spread over Germany. In subsequent centuries, as Germans emigrated by the hundreds of thousands to the New World. they brought their tradition of Christmas greenery with them.
---
Lasting Joy and Blessed Peace